Windsurfing Lessons
We offer two different classes for both newbies starting out for the first time ever and beginners who took the newbie class and would like to brush up on their skills or learn a few extra tips and tricks.
Level 1
Newbie
Nothing wrong with being a newbie. This class is specifically designed for the beginning windsurfer. The step by step system of land simulation followed by water practice will allow a beginner to learn quickly. With expert instruction, stable boards and lightweight sails, you will be windsurfing in just one lesson. We guarantee it! We emphasize balance and technique rather than strength. You will learn the basics of windsurfing: proper stance, pulling the sail out of the water, turning around, and steering and sailing across the wind.
Level 2
Beginner
This class is a continuation of the Level 1 Newbie. This class is specifically designed to review and fine tune skills from the Level 1 lesson and introduce new skills through individualized instruction including: low wind tack/jibe, sailing upwind and downwind, stance, beach start, and other advanced beginner skills.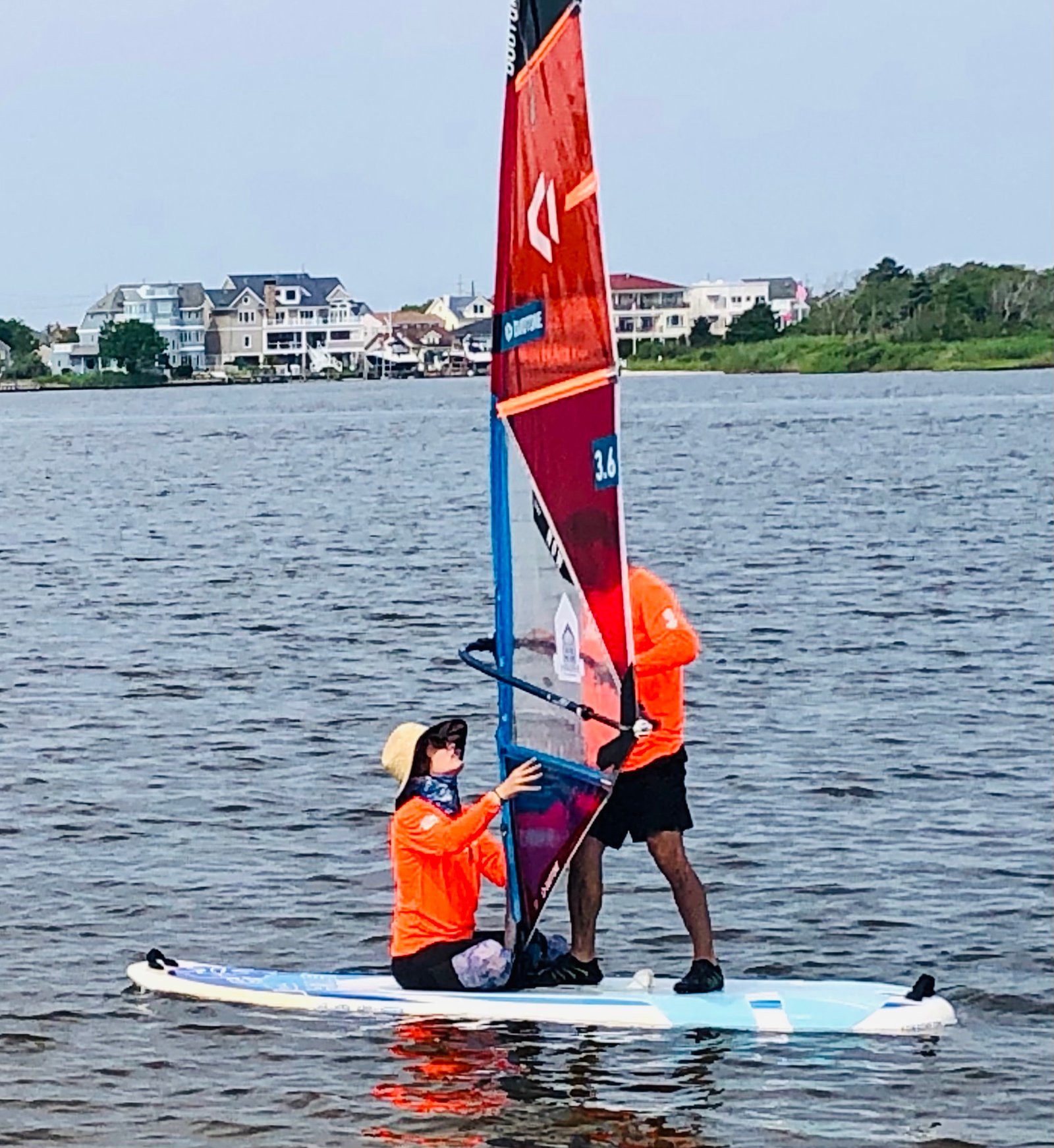 Shared Pairs
$125 per person
Shared pairs instruction and practice
Up to 2 Hours
at $125 per person
Shared Board/Rig Included